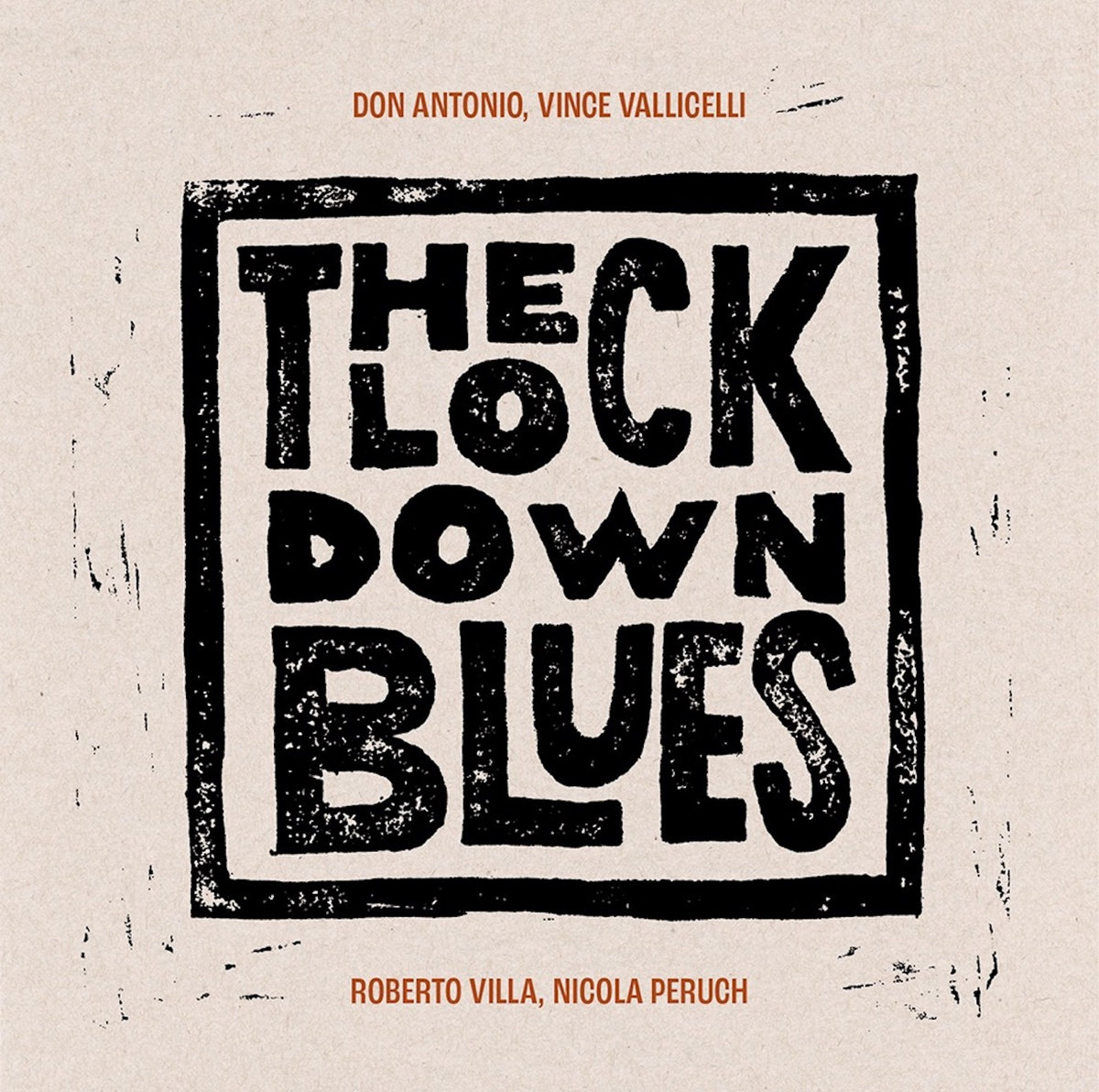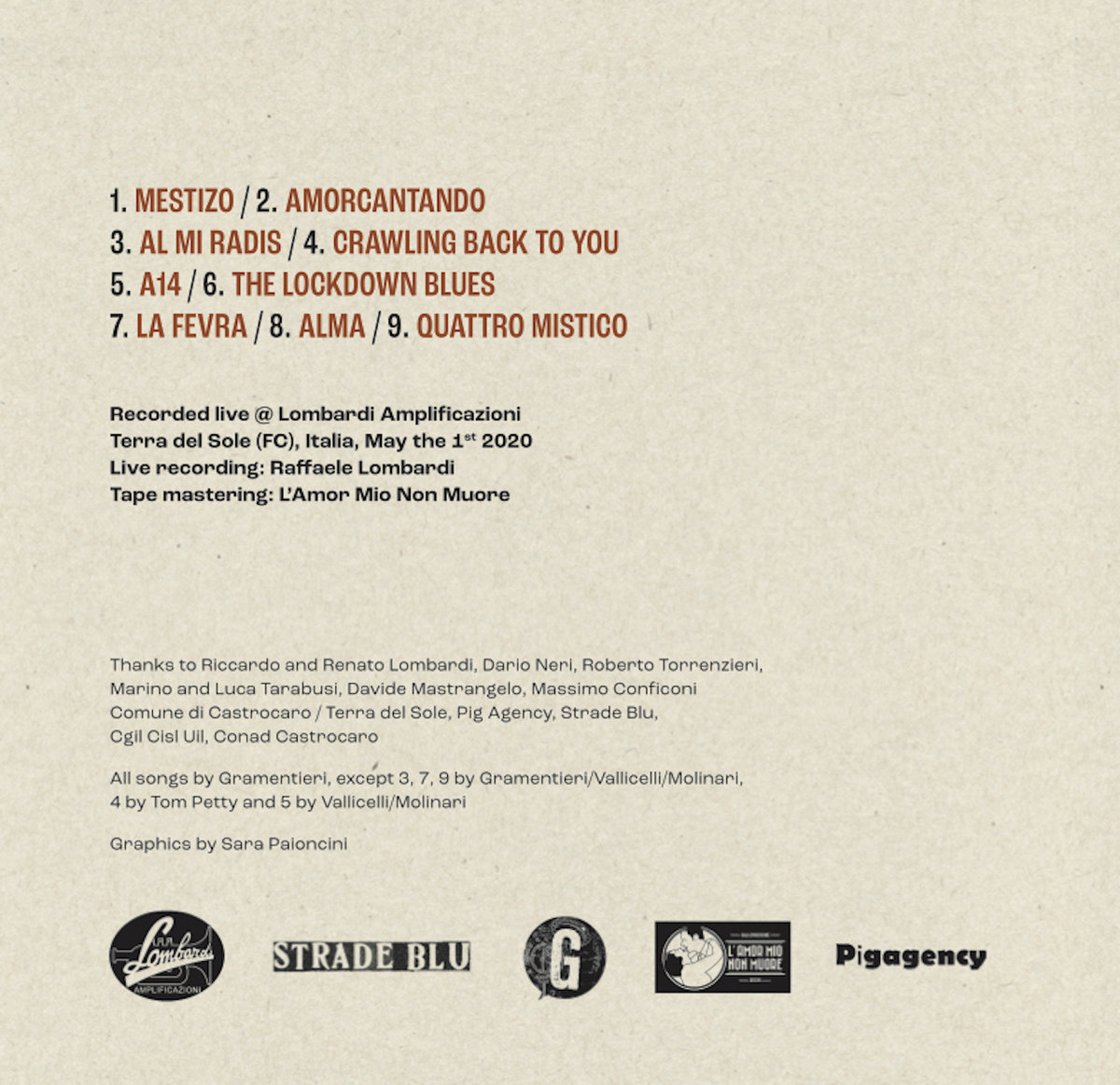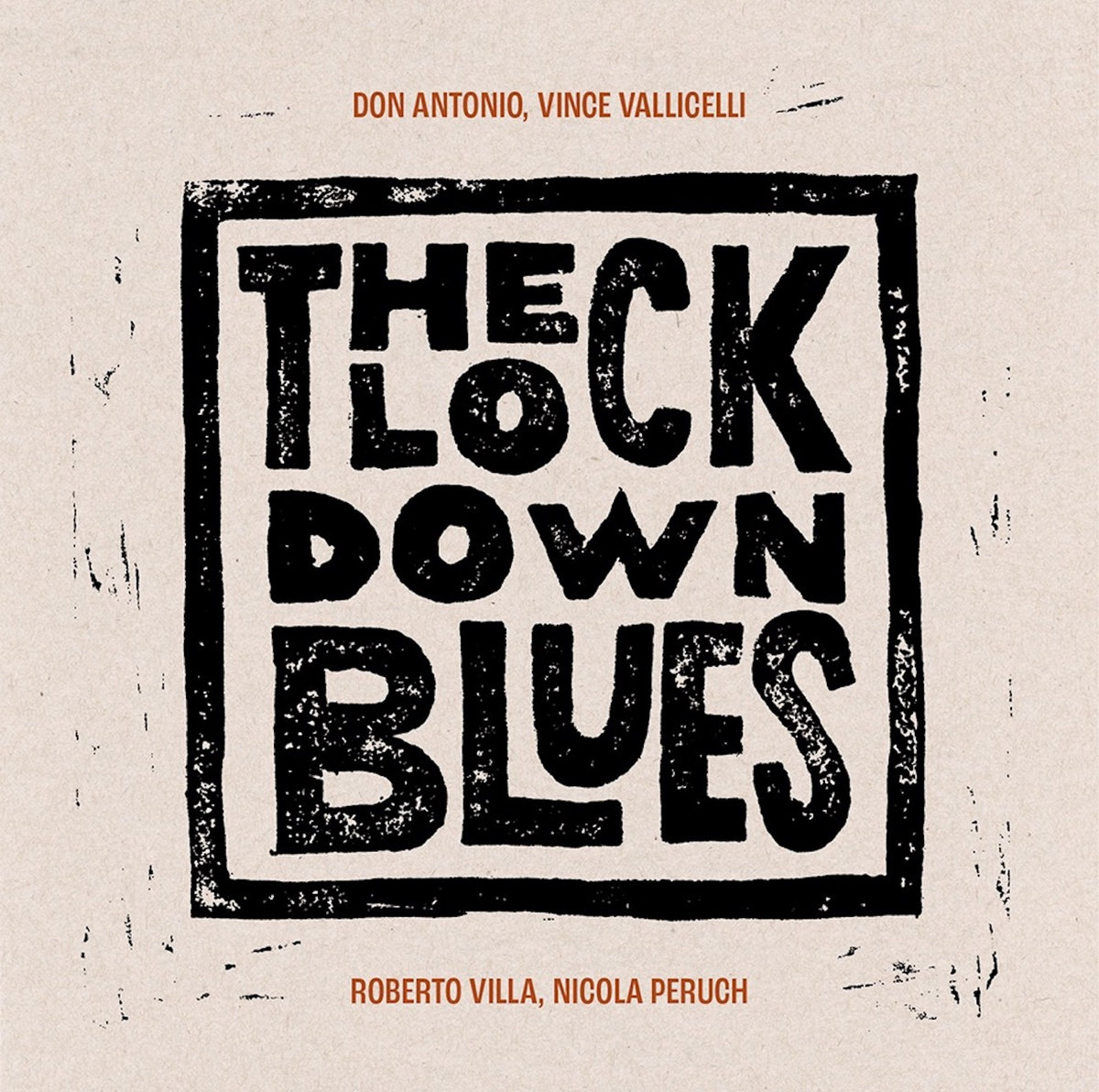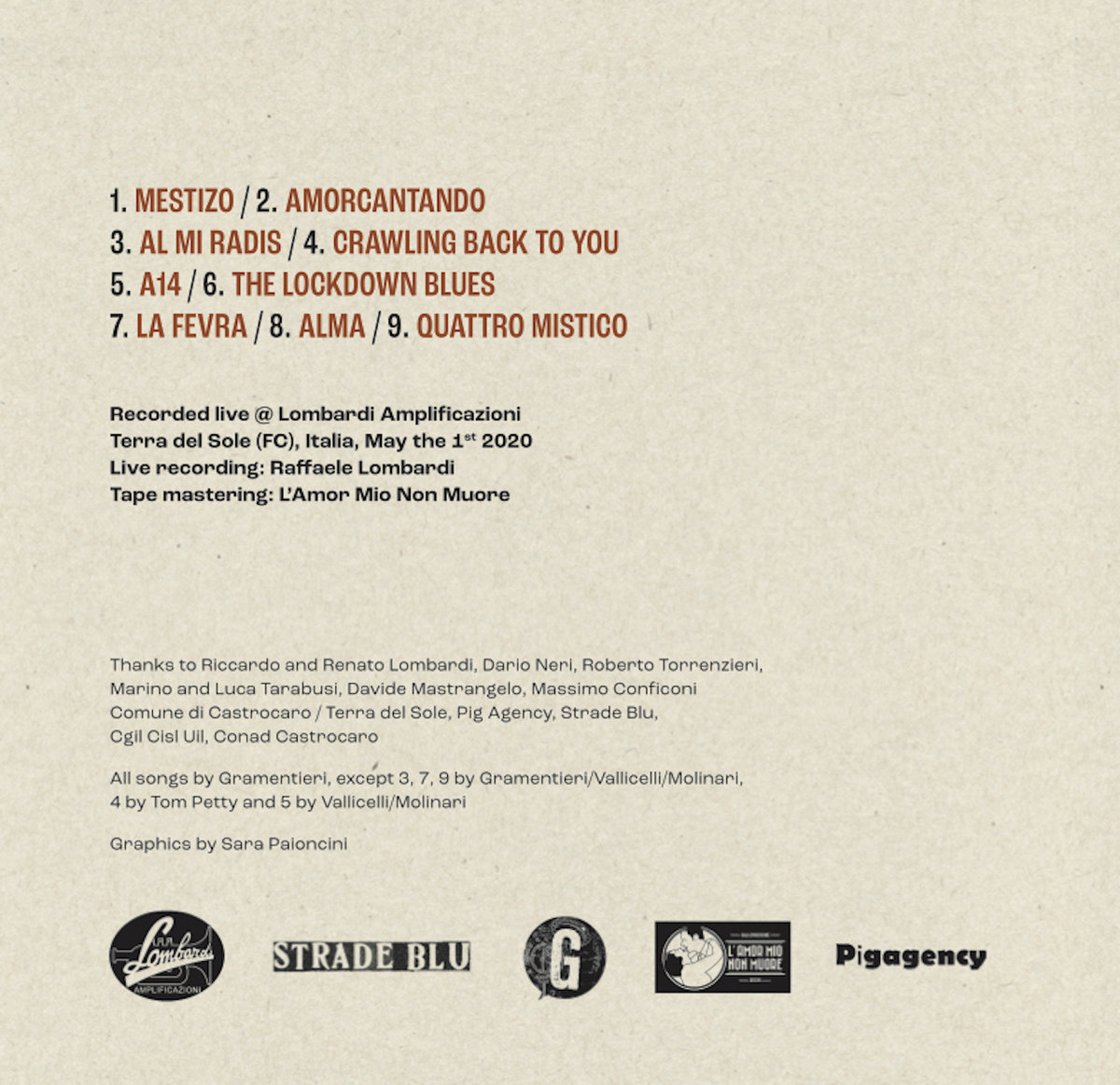 The Lockdown Blues
Don Antonio, Nicola Peruch, Vince Vallicelli, Roberto Villa
This is a special record, for a special concert, recorded on a special day.
May 1st 2020, empty streets and people locked up at home.

In the Lombardi Amplificazioni headquarters there were 30,000 watts worth of speakers positioned towards the valley.
Four people on stage, with a special permission from the mayor, distanced one and a half meters away from each other.
A whole team of technicians.
Not a single person in front of the stage.
All for an hour of light in the midst of Lockdown's darkness.

Four of the most international musicians that Romagna has ever produced (Vince Vallicelli, Nicola Peruch, Roberto Villa and our Don Antonio) who picked up where they left off two months prior.
A straight hour spun, without rehearsals and without premeditation, and an astonishing feedback from over 25,000 people listening to the live stream, from different parts of the world.

The Lockdown Blues was created to indulge that spontaneous gesture right up to the end. The record is that day's live performance, passed on L'Amor Mio Non Muore's tapes, an analog studio a few kilometers away.
The Lockdown Blues is on sale on L'Amor Mio Non Muore's Bandcamp website both in the digital option and CD, shipped directly to your home.

The cover is an original linocut by artist Sara Paioncini.