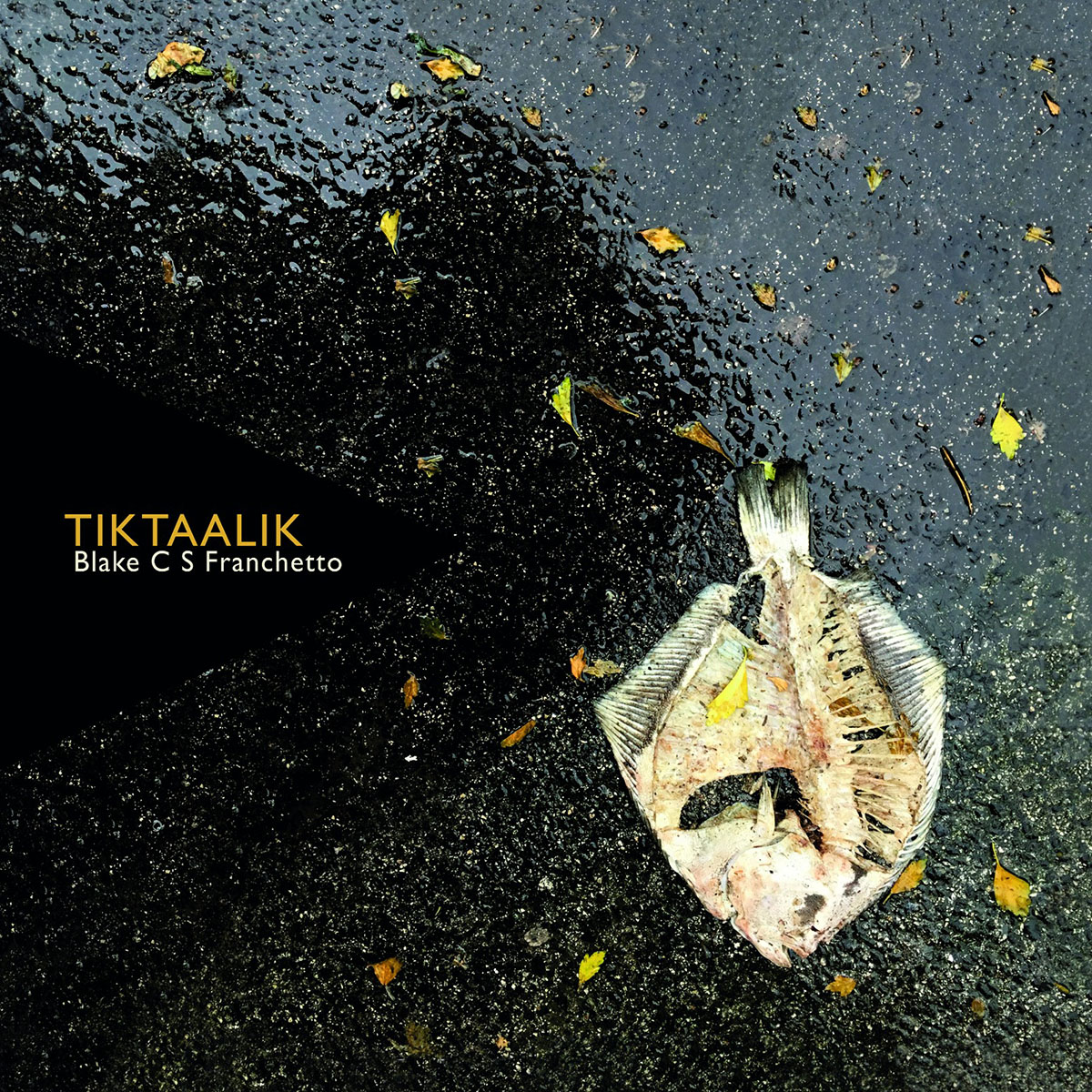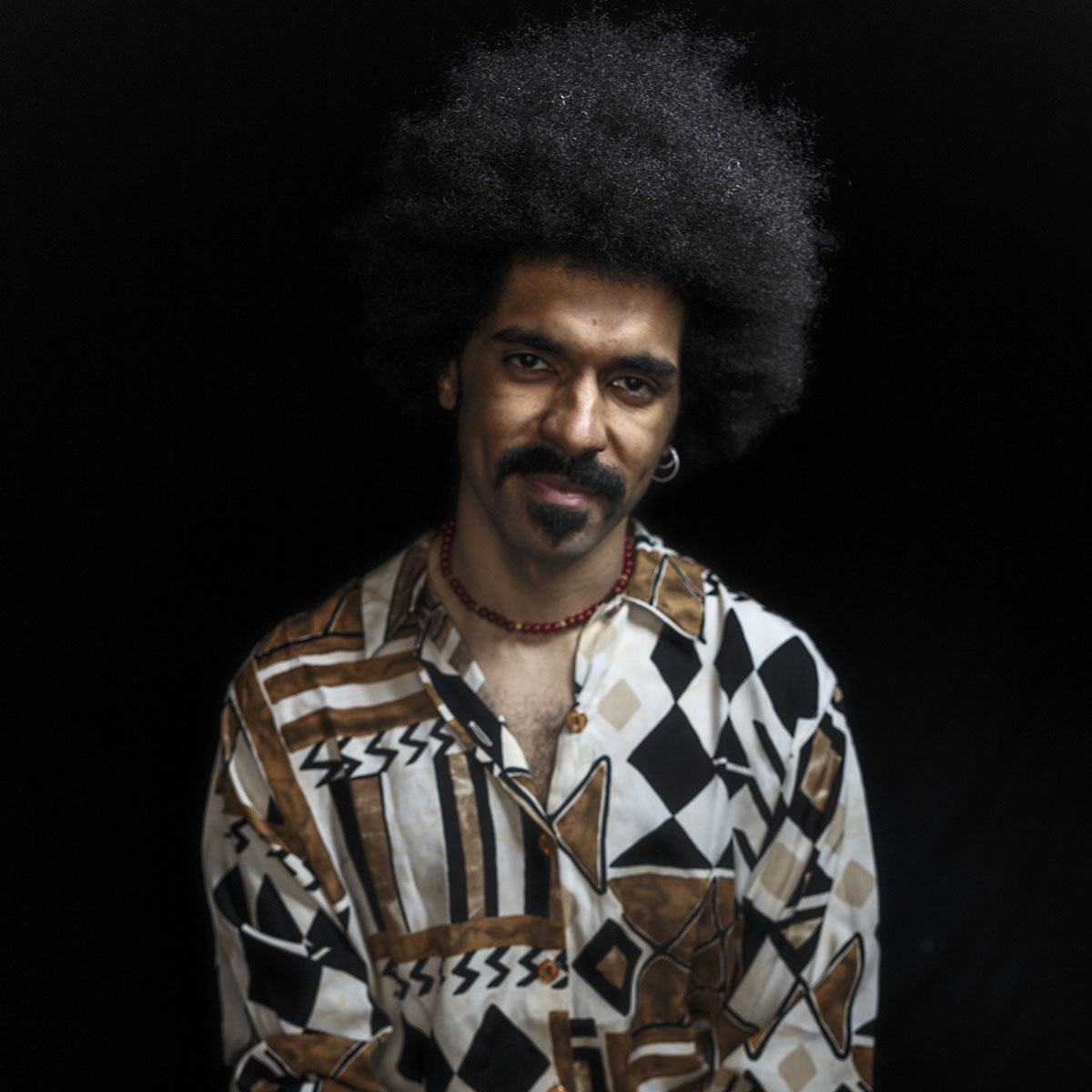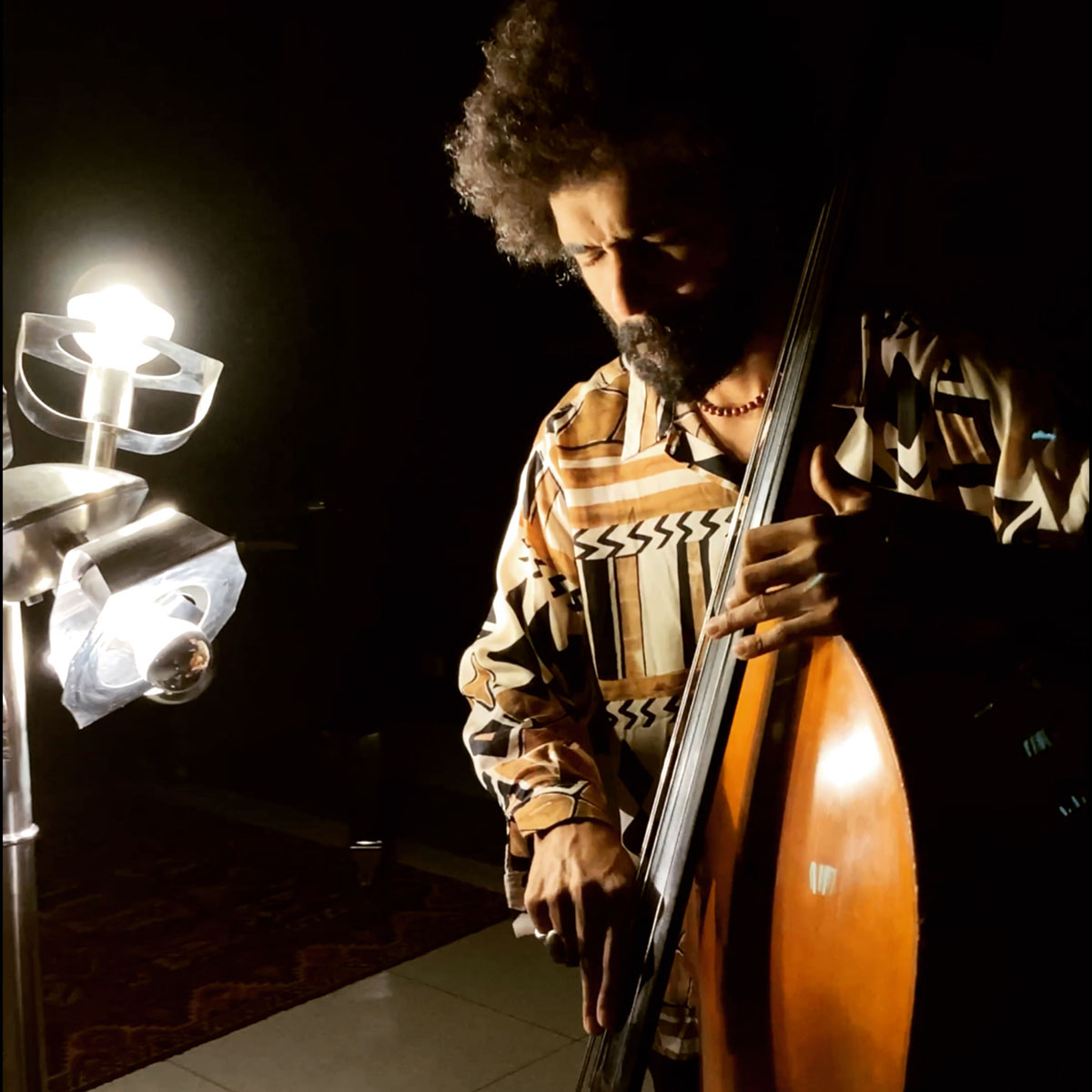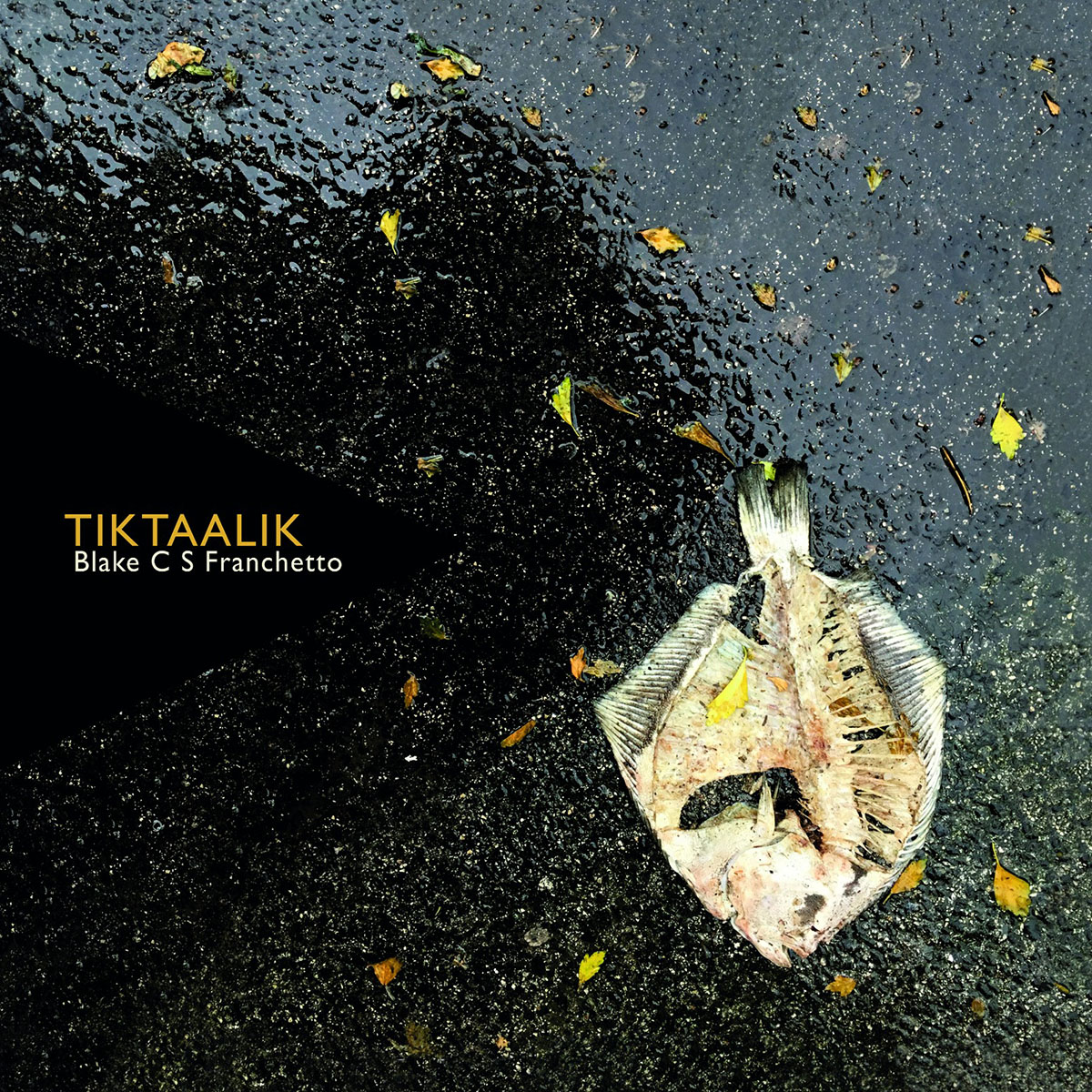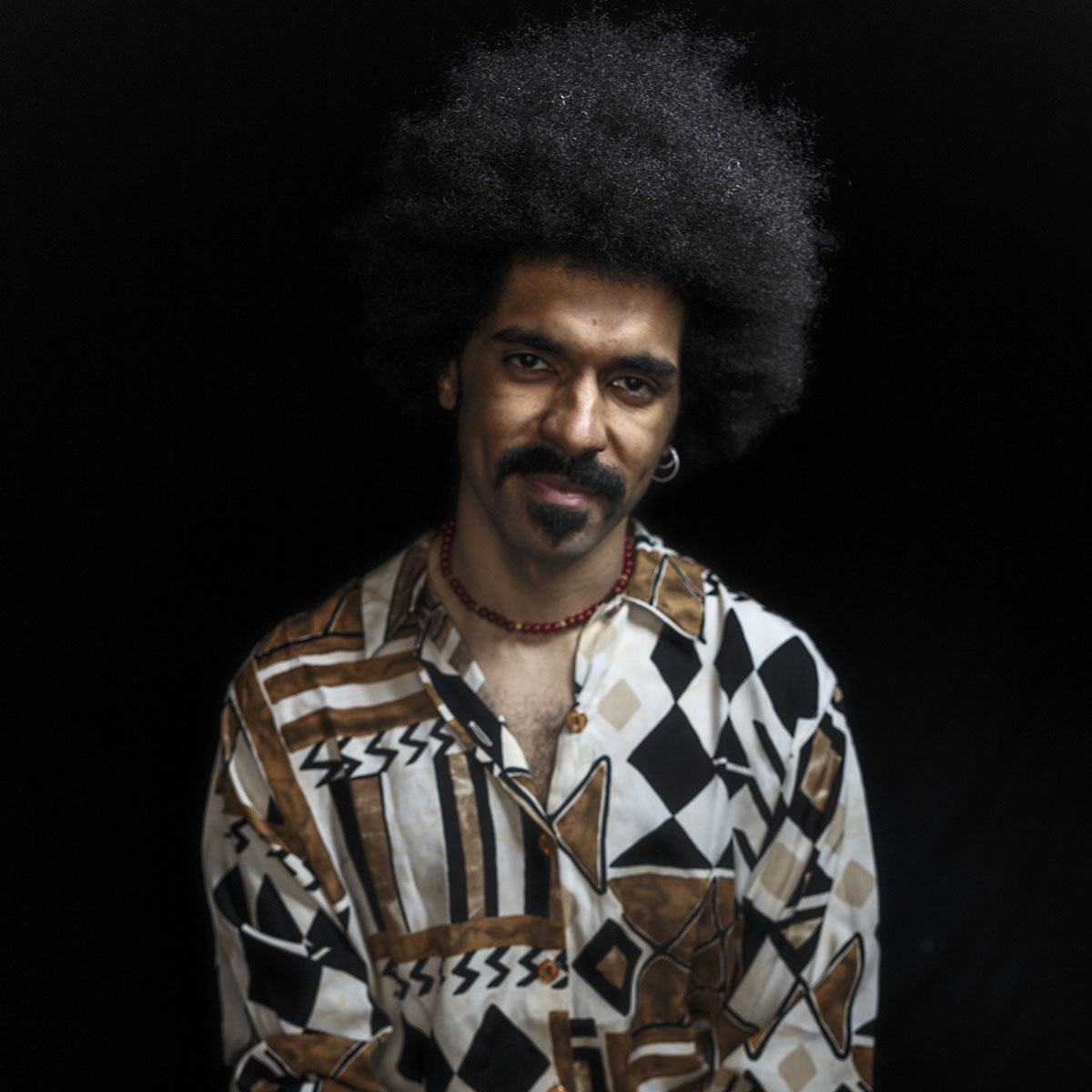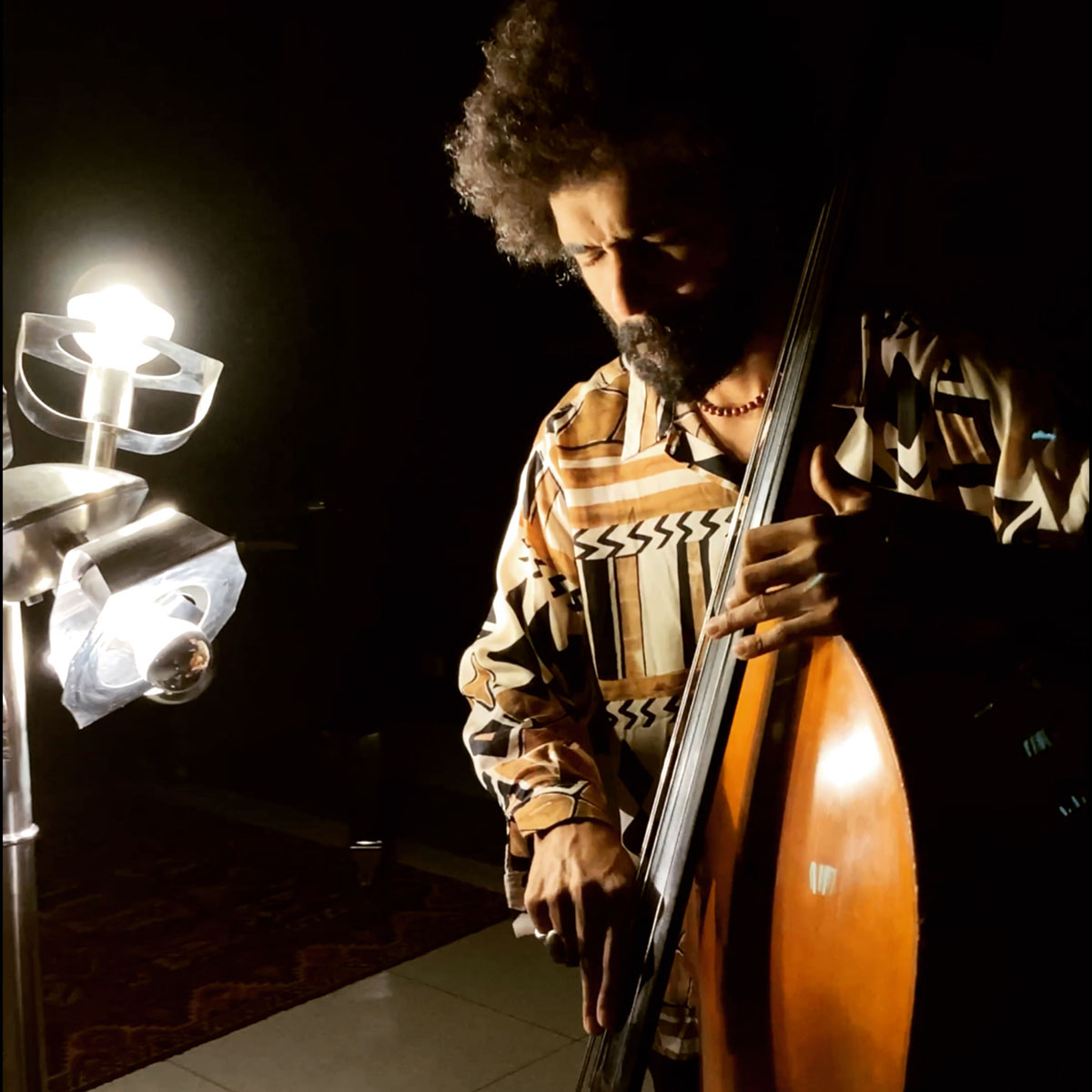 TIKTAALIK
Blake C.S. Franchetto
TIKTAALIK is the title of the debut solo project by Blake C. S. Franchetto, an English musician & composer of Italian and Ghanaian descent.

With the album TIKTAALIK (officially released on digital platforms, cd, and vinyl with "project CRINALE"), Blake presents a collection of his compositional endeavours drawing influences from the Afro-American jazz
tradition, baroque and late-romantic composers, vipassana/zen practice and postmodern philosophy, 1960's experimental artists, and black music.
The choice of double bass and piano in the duo setting comes from the composer's desire to prioritize the elements of melody, interplay, and delicate dynamics, with the added intention of drawing the listener into the balance created between the adherence to formal compositional structures and the deviations in eclectic improvisations.

In the studio sessions, in dialogue with Blake on double bass, is Claudio Vignali, a "pianist of great class in interpretation" (Montreux International Jazz Piano competition).

TIKTAALIK, the title of the album, refers to a monospecific genus of extinct lobe-finned fish from the Late Devonian Period (375 million years ago), considered to be the famous 'missing link' between sea creatures and land animals.

The album cover displays a trace of what could be considered a metropolitan fossil, symbolically recalling the sacred mutation of all species.
-inherent in every moment of experience.

The official release is scheduled for February 2022: immediate possibility of pre-order by writing to blakefranchetto@gmail.com

Watch the video of the title track "TIKTAALIK":


Biography
Blake C.S. Franchetto, an electric and double bassist, with years of classical studies in guitar and piano, is co-founder of the (Afro-funk-jazz) instrumental trio SAVANA FUNK from Bologna.
Currently working on their fifth album, they are about to embark on a major European tour with Major Label Garrincha-GoGo & Antenna Booking Agency. They have received rave reviews all over the continent, appearing on prime-time TV, and performing in major music festivals to crowds of over 20,000 people.
In 2015, Blake attended the Umbria Jazz seminars winning a scholarship for Berklee College of Music, Boston (USA) which led quickly to performing on the jazz circuits of Boston and New York, gaining invaluable experience with major artists in major venues.
He holds a degree cum laude in History & Philosophy from the prestigious UniBo (University of Bologna).
He has contributed both as a musician and composer on various albums. He has performed worked/played/recorded with and alongside major jazz artists of international recognition, such as Gianluca Petrella, John Serry, Roy Hargrove, Roberto Gatto, Fabrizio Bosso, Simone Zanchini, Francesco Bearzatti and Pasquale Mirra. After receiving praise in various celebrated magazines, for instance: JAZZIT, All About Jazz and Rockit; MUSICA JAZZ MAGAZINE defined him as an "interesting young bassist that seems destined to a bright future".
Claudio Vignali, with a degree cum laude in Classical piano (specializing in Bach, Rachmaninov, and Ravel) and Jazz, Jazz, has won repeated prestigious international awards for jazz piano.
He boasts live experiences throughout the world (Europe and Japan) and has worked with international jazz musicians, Joe Locke, Fabrizio Bosso, Flavio Boltro, and Arne Hiorth.
Guesting on the album, Mauro Negri on clarinet, from Mantova (has worked with Lee Konitz, Kenny Wheeler, Billy Cobham, Paolo Fresu, Gato Barbieri).
TIKTAALIK
The Cambrian Explosion
Wilson Ave
Tiktaalik
Apikoros

Winter Spring
Out Of Kilter
Projection
Dependant Arising


Blake C.S. Franchetto - Double Bass
Claudio Vignali - Piano
Mauro Negri - Clarinet on 4, 6

All compositions by Blake C.S. Franchetto
except
Winter Spring, Projection by Blake C.S. Franchetto & Claudio Vignali
Recorded by Ivano Giovedì at Dunastudio, Russi (RA), Italy 2019.
Mixed & mastered by Andrea "Duna" Scardovi.
Cover photo by Alma Napolitano. Photo portrait by Marco Parollo. Artwork by: Sara Becagli.
Production by Crinale 2021.

www.blakefranchetto.com / Instagram: BlakeFranchetto / FB: Blake C.S. Franchetto / blakefranchetto@gmail.com